Nourivit
Strengthens plants with natural minerals
Nourivit is produced from natural mineral resources. It is produced in powder form, free of chemical additives, following specialist grinding and separation procedures in several stages and strict quality control. The production method guarantees an optimal particle size which can be utilized to improve soil and nutrient conditions in leaf fertilization or in combination with the Nourivit Plus microorganisms as a holistic solution for healthy plant growth:
Advantages of Nourivit
Shortened growing season

Stronger and healthier plants

Reduced water consumption (higher drought resistance)

Improves nutrient conditions for better crop yield and better storage stability of the fruit

Improved storage stability of the fruit

Higher yield through improved absorbtion and conversion of soil nutrients

Zero contamination of the groundwater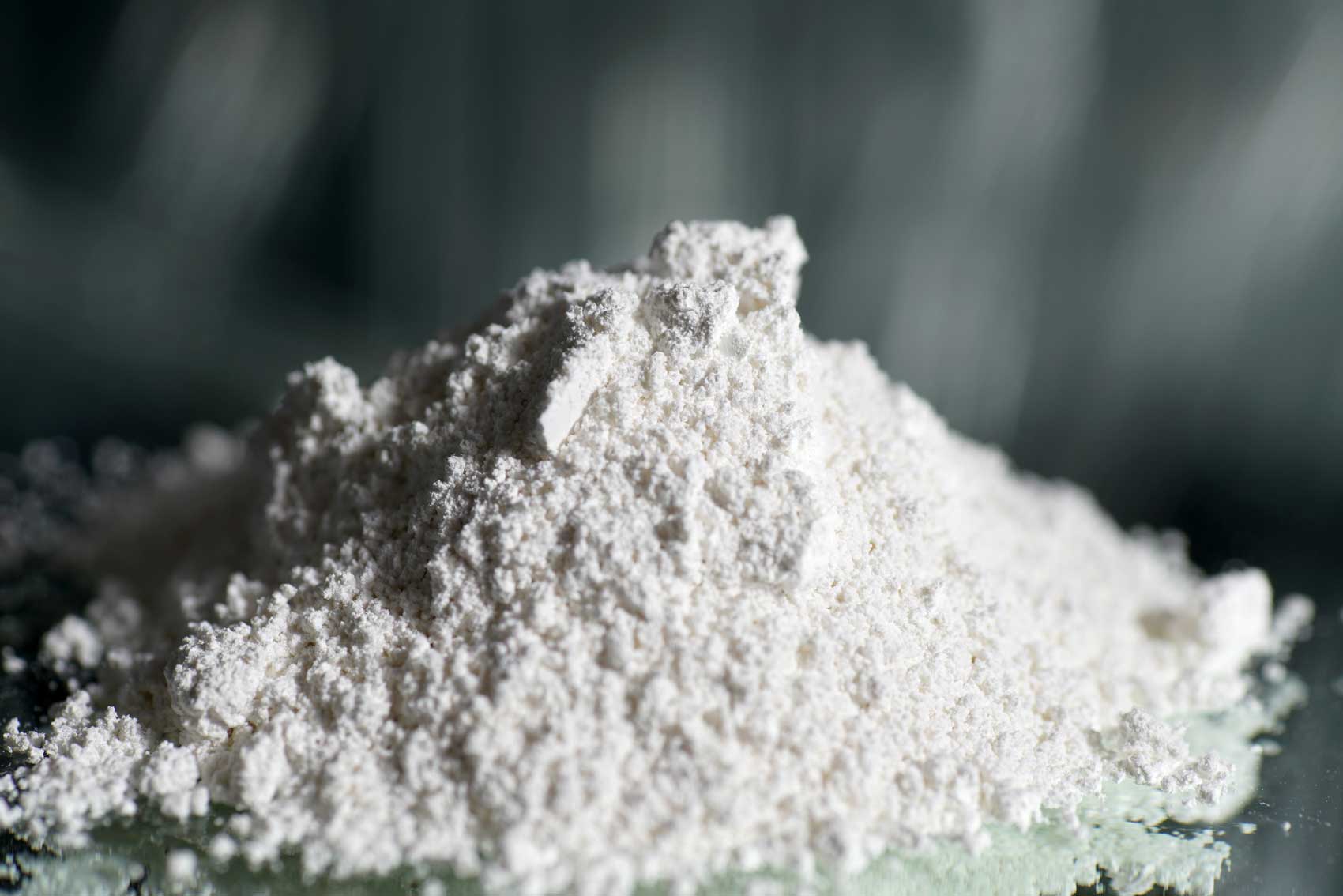 Effects of Nourivit
Calcium is an essential micronutrient for plant growth. It is only scarcely available through the root system, however. The direct application of Nourivit onto the leaf's surface delivers optimal levels of calcium to the plant during growth. Nourivit strengthens cell walls and the formation of chloroplasts, thus increasing the photosynthesis of the plant.
Application of Nourivit
LEAF TREATMENT THROUGH REGULAR SPRAYING

Dosage: 3 kg Nourivit per hectare and 3 L Nourivit Plus mixed with at least 100 litres of water
Recommended application: 1st Application at the 2–4 leaf stage, 2nd and 3rd application at 14-day intervals

Registration and Certification
Nourivit is registered at the Austrian agency for health and food safety (AGES) as a plant aid. With this registration, Nourivit is admitted in all Member States of the European Union (based on the Regulations (EC) no. 764/2008).
Nourivit is registered and listed at InfoXgen for usage in organic farming based on the Regulations (EC) no. 834/2007.